Posted on 2 December 2020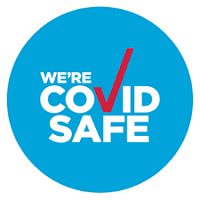 NSW's services and measures we are taking to keep our passengers safe from COVID-19
Our number one priority is the health and safety of our passengers, drivers and staff and to date we have not had any incidents on our buses or in our depots.
Therefore, all bus services are currently operating as scheduled.
For your peace of mind, we have taken the following biosecurity measures:
Using hospital-grade disinfectant during daily interior cleaning.
We have issued our drivers with personal packs of hand sanitiser which can be topped up at the depot as required.
All bus air-conditioning units have been switched to the fresh-air cycle setting.
We're implementing social distancing practices in line with health authority guidelines.
Temperature Taking of Contractors and Visitors
All guests, contractors and delivery people visiting any of our depots will be requested to attend the Operations office and present for temperature testing prior to being allowed on site.
Temperature Taking of Employees
In addition, all employees (drivers, mechanics, operations staff and office personnel) will be required to have their temperature taken at the beginning of their shift to ensure that they do not present at work with a high temperature.
Employees required to take temperatures will be provided the appropriate training, guidelines and protective gear to enable them to do this safely.
Customers
We are working in partnership with government to provide public transport services that are safe.
Our drivers have been educated to maintain good hygiene standards including practicing regular hand sanitising.
Our vehicles are being cleaned and sanitized more regularly with daily internal clean.
Where practicable, implementing social distancing measures on board our buses.
We have not had any incident relating to COVID-19 and for that we are very thankful, but we wish to assure you that we have response plans ready.
We thank you for your patience and understanding in cooperating with these additional measures, which are important to protect your health and safety, as well as that of our employees.
Posted on 24 March 2020
Bus Stop Closure - Dundonald Rd
Posted on 29 January 2020
BUS STOP WARNERVALE ROAD CLOSURE:
Road Works Warnervale Rd
28th Jan 2020 to 28 Apr 2020
While roads are closed, buses will not run from this bus stop.
---
---
ROUTE WHERE TO CATCH YOUR BUS FROM
---
78, S202, S205 & S208 Minnesota Rd after Warnervale Rd TSN 2259276
---